Date and Time
Saturday 9th and Sunday 10th July 2022; 12pm – 6pm
Venue
Hartlepool Waterfront
Price
Unticketed – Pay What You Decide
Website
www.hartlepoolwaterfrontfestival.com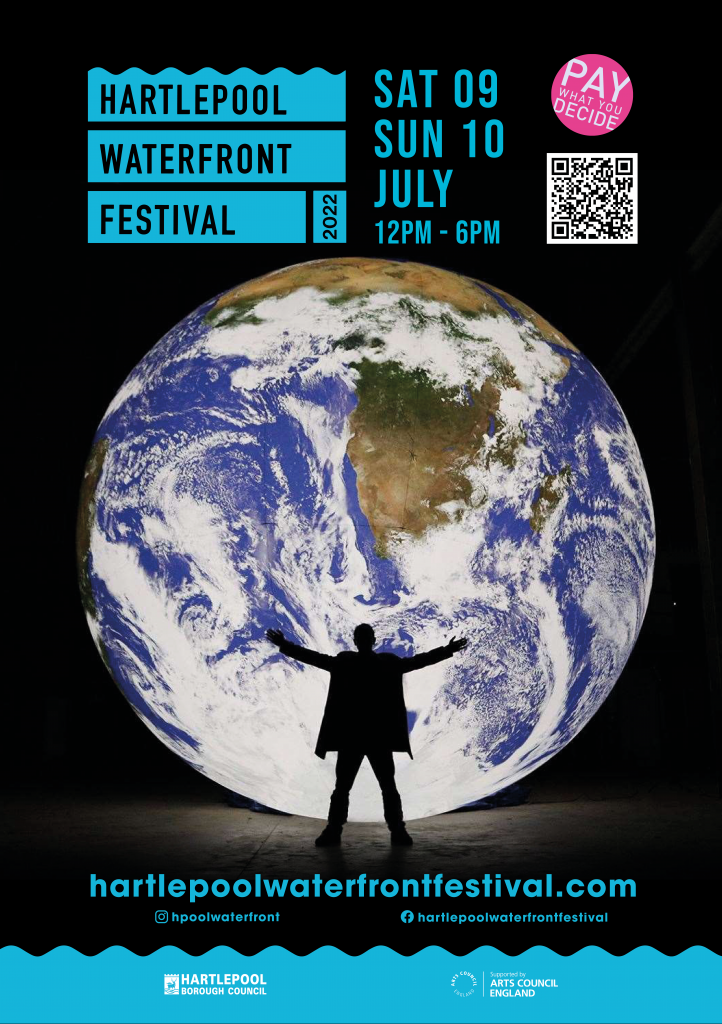 Hartlepool Waterfront Festival 2022 – When The Boat Comes In
Hartlepool Waterfront Festival will return on Saturday 9th and Sunday 10th July, from midday to 6pm and looks set to be bigger and better than ever before.
Our two-day festival of maritime creativity takes place in the heart of Hartlepool Marina and will feature a jam-packed programme of open-air performances, immersive experiences, family-friendly activities and installations. After scaling back the workshop element last year due to Covid-19, the festival's programme of workshops will return, which previously engaged with over 3,500 children and young people in 2019.
The fifth Hartlepool Waterfront Festival which takes place exactly one year before the Tall Ships Races comes to Hartlepool in July 2023, will be themed 'When The Boat Comes in', exploring connotations of arrival, departures, welcomes and goodbyes. The festival's theme also references the official closure of the usual site before building begins on Highlight, a destination leisure centre.
This year's festival programme will also witness a spectacular replica of planet Earth as internationally renowned Luke Jerram returns to Hartlepool this July, bringing his touring artwork 'Gaia' to a secret location within the town, allowing visitors to gaze upon the earth as if from space. Luke exhibited at last year's Waterfront Festival, at a pop-up site in Seaton Park, and most recently in Durham Cathedral with Museum of the Moon.
"We're delighted that this year's Waterfront Festival will return in July. Our proximity to the sea has shaped who we are and we can't wait to explore what it means to live here in Hartlepool through this year's theme. We can't wait to announce where 'Gaia' will be located, but we're keeping it quiet until closer to the time!" Said Aaron Bowman, Events Manager at Hartlepool Borough Council.
This year's Hartlepool Waterfront Festival will be unticketed and will once again be a Pay What You Decide outdoor arts festival. Visitors will be able to make anonymous donations based on their experience of the event and all donated monies will go towards commissioning extra children's activities at next year's festival.
Hartlepool Waterfront Festival is a five-year-old festival, programmed, produced and delivered by Hartlepool Borough Council, that attracts local, regional and national visitors to the Borough. Since 2017, the festival has attracted over 60,000 visitors. The festival bolstered the local economy by £352,873 in 2021 alone.