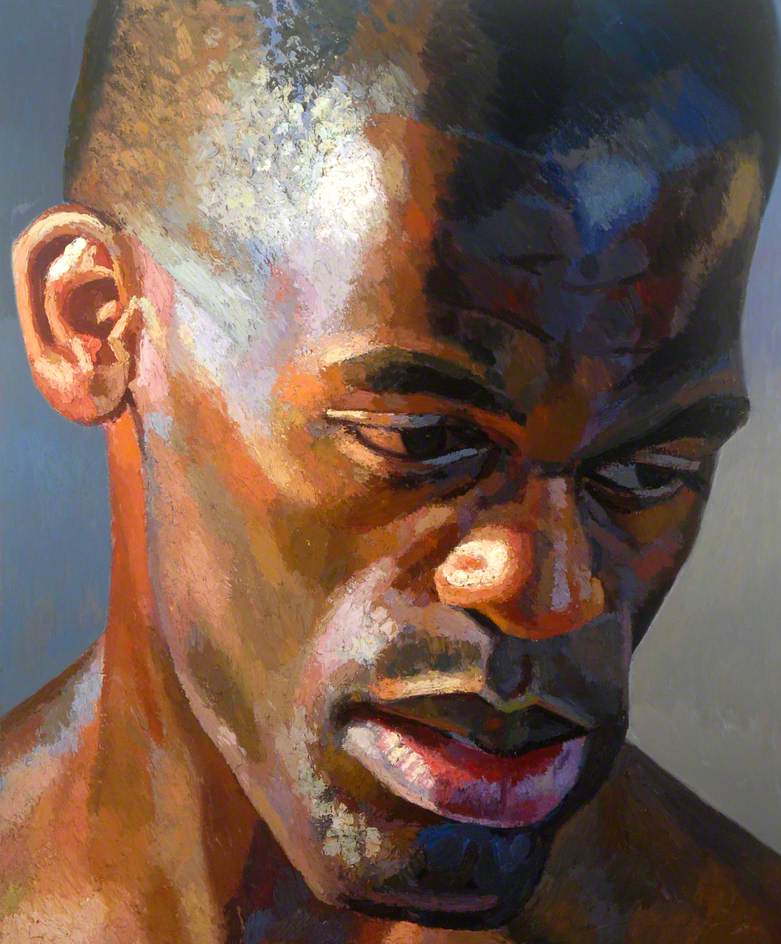 Giant Head, Ben by Nahem Shoa (b.1968)
This oil painting was created in 2001 and was purchased by the Museum after it was in an exhibition at Hartlepool Art Gallery in 2005. It took the artist over a year to complete with the subject, Ben sitting for him twice a week for 7 hours each day! The painting measures 165cm by 137cm so the head is around twenty times larger than a life sized head.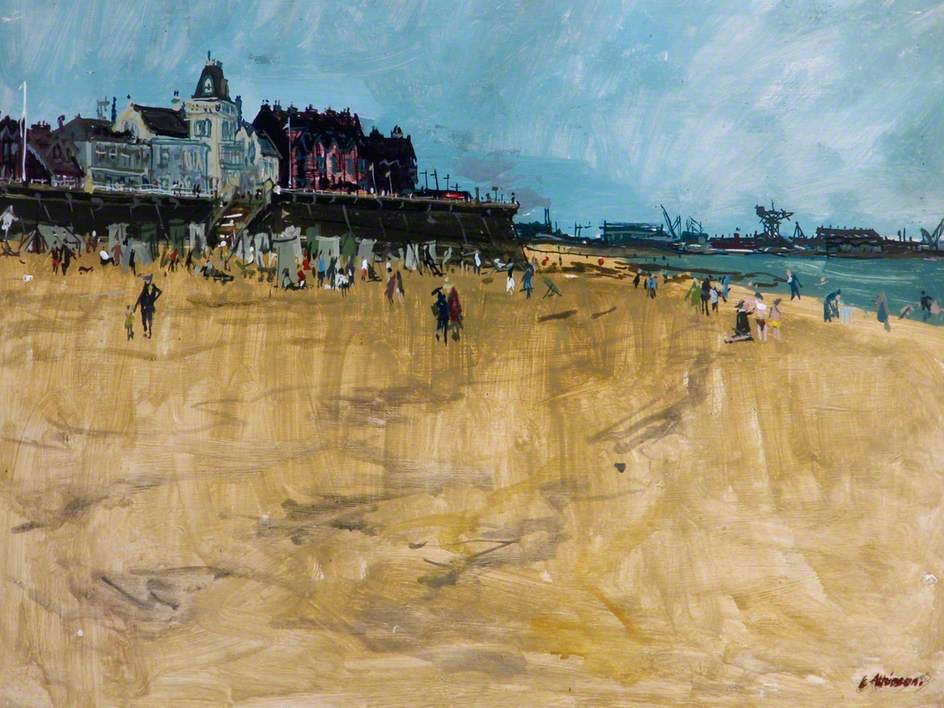 Eric Atkinson (b.1928) Seaton Carew Beach
This oil painting of Seaton Carew beach is dated 1954 and shows a similar scene to the Margaret Green painting but the artist has used more realistic colour tones and the point of view is further down the beach.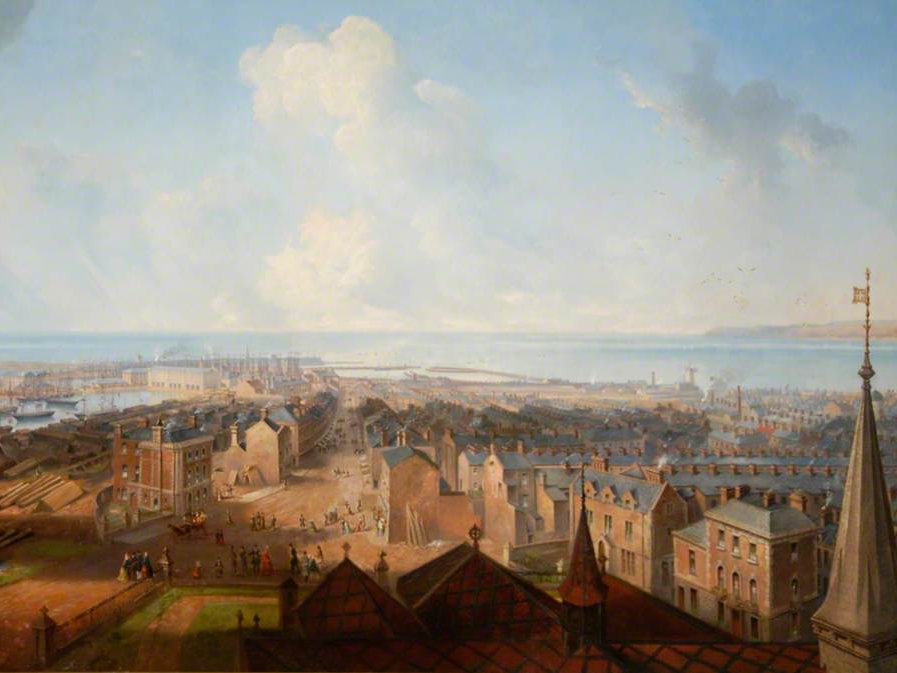 John Wilson Carmichael (1799-1868) West Hartlepool
This oil painting was created in 1858 from the top of the tower of Christ Church (now Hartlepool Art Gallery) which was built and opened in 1854. It shows the new bustling town of West Hartlepool with the docks, timber ponds, railway and newly built Church Street which has banks and shops and streets of houses for the new residents some of which can be seen walking and riding on horses and carts.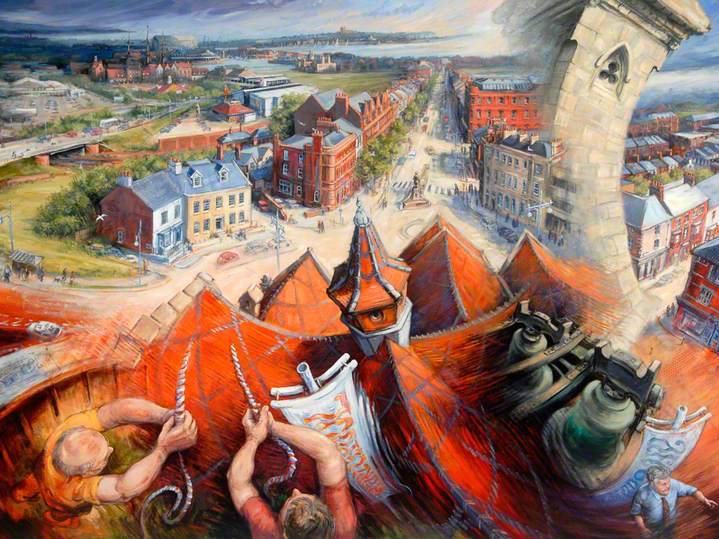 Robert John Watson (b.1945) Hartlepool in the Year 2008
This acrylic painting shows the view from the top of Hartlepool Art Gallery (formerly Christ Church) in 2008 which can be compared to the Carmichael painting which was created from the same view 154 years before! Some of the buildings are still standing and the railway runs along the same route but the timber yard has been replaced with a bus station. There are zebra crossings, and you can see the masts of HMS Trincomalee in the distance showing the shift from industry and a notable addition is the statue of Ralph Ward Jackson seen from the top of the building he funded and made possible.
Use these websites to view more arts works and objects from the collection:
Hartlepool History Then & Now
Welcome to Hartlepool History Then and Now 
We're building an amazing archive of everyday life in Hartlepool through the photographs and memories of local people and we'd very much like your help to do it. If you have family photos or stories about life in the town through any decade and would like to share them with us, then please contact us at infodesk@hartlepool.gov.uk
In addition to these very personal photographs, we are also using a wide range of images and documents from Hartlepool's Library and Museum Services' collections, creating a valuable social and maritime history resource/archive. We now have over 11,000 images on the site, with more being added every day. Please re-visit at regular intervals as this is an ongoing project.  
Conservation of the Collection