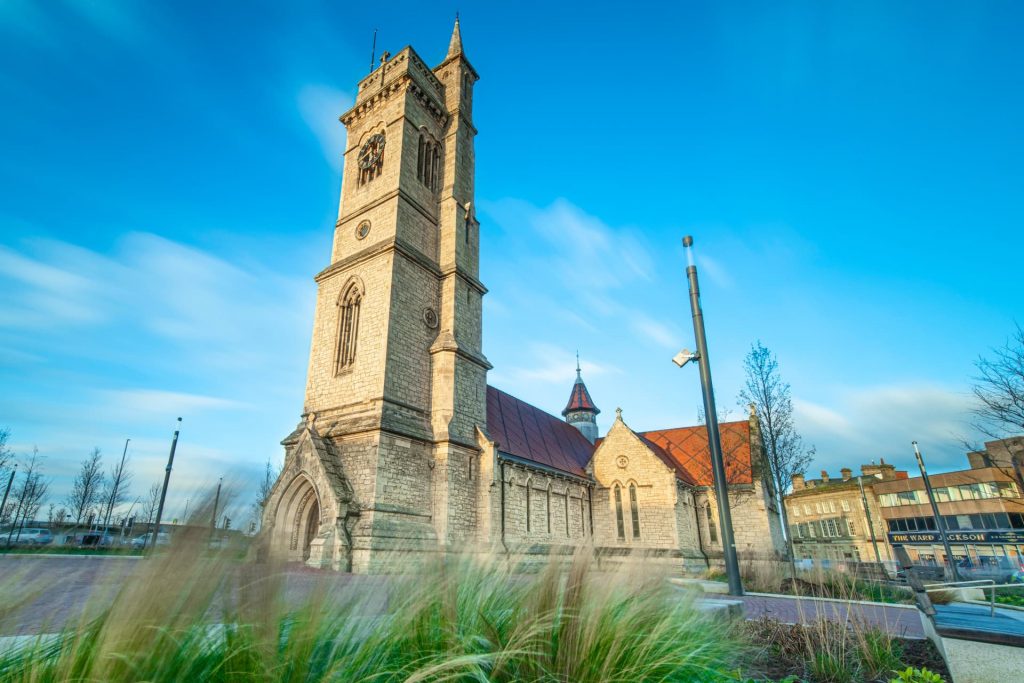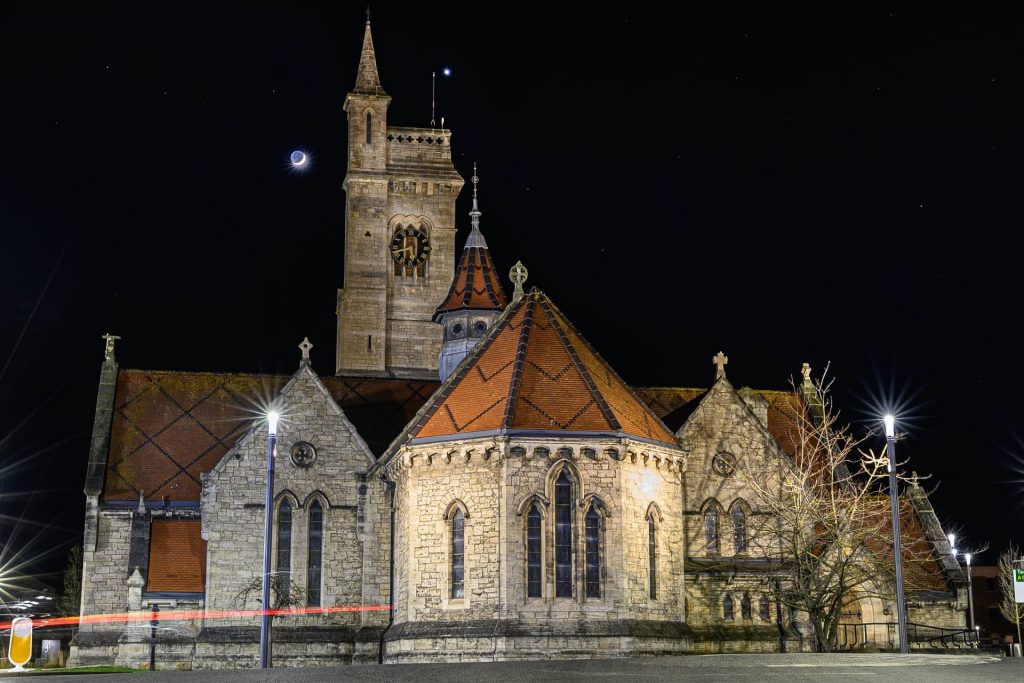 The History of Hartlepool Art Gallery
Where Christ Church now stands was originally a patch of wind-scoured sand-dunes and the only buildings belonged to scattered farms and the nearby villages of Stranton and Seaton Carew. 
Christ Church was built in the 1850s for the new and rapidly growing town of West Hartlepool, a town built to house and serve the new community around the new docks. The Church was designed by Edward Buckton Lamb in an "Early English" style and consecrated by the Bishop of Durham on the 20th April 1854. The stone was excavated from the docks being built nearby and donated by Ralph Ward Jackson, the industrialist who was behind the building of the docks and West Hartlepool. Christ church could accommodate one thousand people during services and has a 100ft tower that contains the buildings six bells that can still be rang. The alter rails were made, in part, using bog oak dug up whist the docks were being built. The clock mechanism is by W. Potts (Leeds) and was added in 1911. 
The last service was held on the 10th June 1973. By this time the congregation numbers had fallen, in large part because much of the housing near the church was demolished. The building fell into disrepair and was under threat of demolition, but was made a Grade II* Listed building in 1982. In 1994 a major renovation of the church began. The building reopened to the public on 5th January 1996 and is now The Hartlepool Art Gallery, displaying a wide range of exhibitions throughout the year and is home to the Vestry Café and the Gallery Shop selling locally produced gifts and artwork.