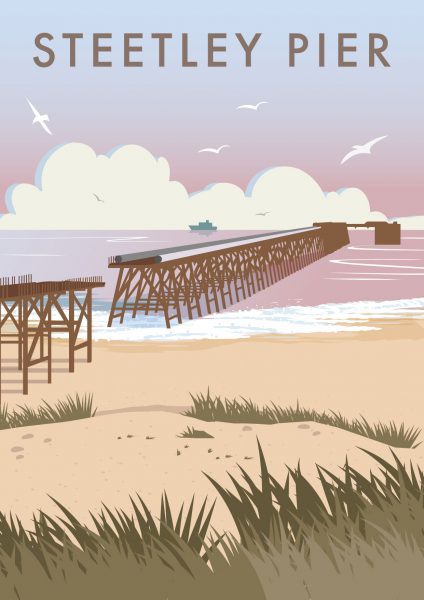 About Abby+Owen
We are thrilled to stock Abby+Owen's vintage-inspired designs here at Hartlepool Art Gallery. The collection includes prints, postcards and a range of merchandise including tote bags, mugs and cushions showcasing all your favourite scenic spots in Hartepool. 
Abby+Owen have now added to their popular series of vintage-inspired illustrations which feature Hartlepool's most scenic sights with the launch of their new artwork of Steetley Pier. 
The new illustration perfectly captures the historic Steetley Pier,which although closed to the public, the 2000ft long, derelict wooden pier is still a beloved part of Hartlepool's history for the town's people. 
See the full collection and how to purchase below.
Check out their website here