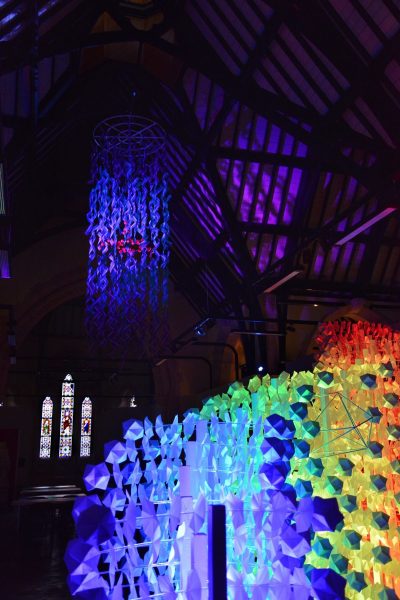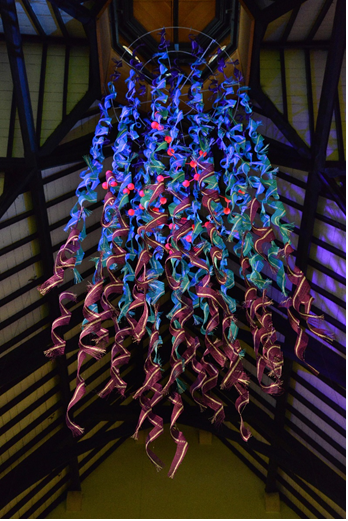 Seiko Kinoshita – Exhibited 'METABOLON' with Dr. Nate Adams in 2019 at Hartlepool Art Gallery
In celebration of International Women's Day 2021 we will be revisiting some of the fantastic female artists we have had the pleasure to showcase in Hartlepool Art Gallery. We caught up with Seiko Kinoshita to see what inspires her and learn about what have been up to since exhibiting with us.
What inspires you/your work?
Everyday life and nature
What do you intend to get across through your work?
I would like to get across something positive, inspiring and also to think, a moment away from our normal life & problems.
What have you been up to since your exhibition with us?
I was busy with a big commission project of Derwent Valley Mills World Heritage Site and some other exhibitions. Since pandemic has started, I also have been busy home schooling my children.
Who are your biggest female influencer's in the art world or other?
– Gego (Gertrud Goldschmidt)
– Sheila Hicks I am looking forward her exhibition later this year at Hepworth Wakefield.
What would you say to the next generation of female artists?
Don't give up, just keep going!
How, if anything, has your work changed over time?
I am still interested in how traditional craft techniques can exist within contemporary art arena, but the scale is getting larger and I really enjoy working with the unique space.
Do you think societies attitudes have changed in relation to female artists over time?
I think it is changing however there is still a big gap if you see the survey of representing artist's gender in the commercial gallery, for example. The keeping balance of Motherhood and artist's life is very hard!