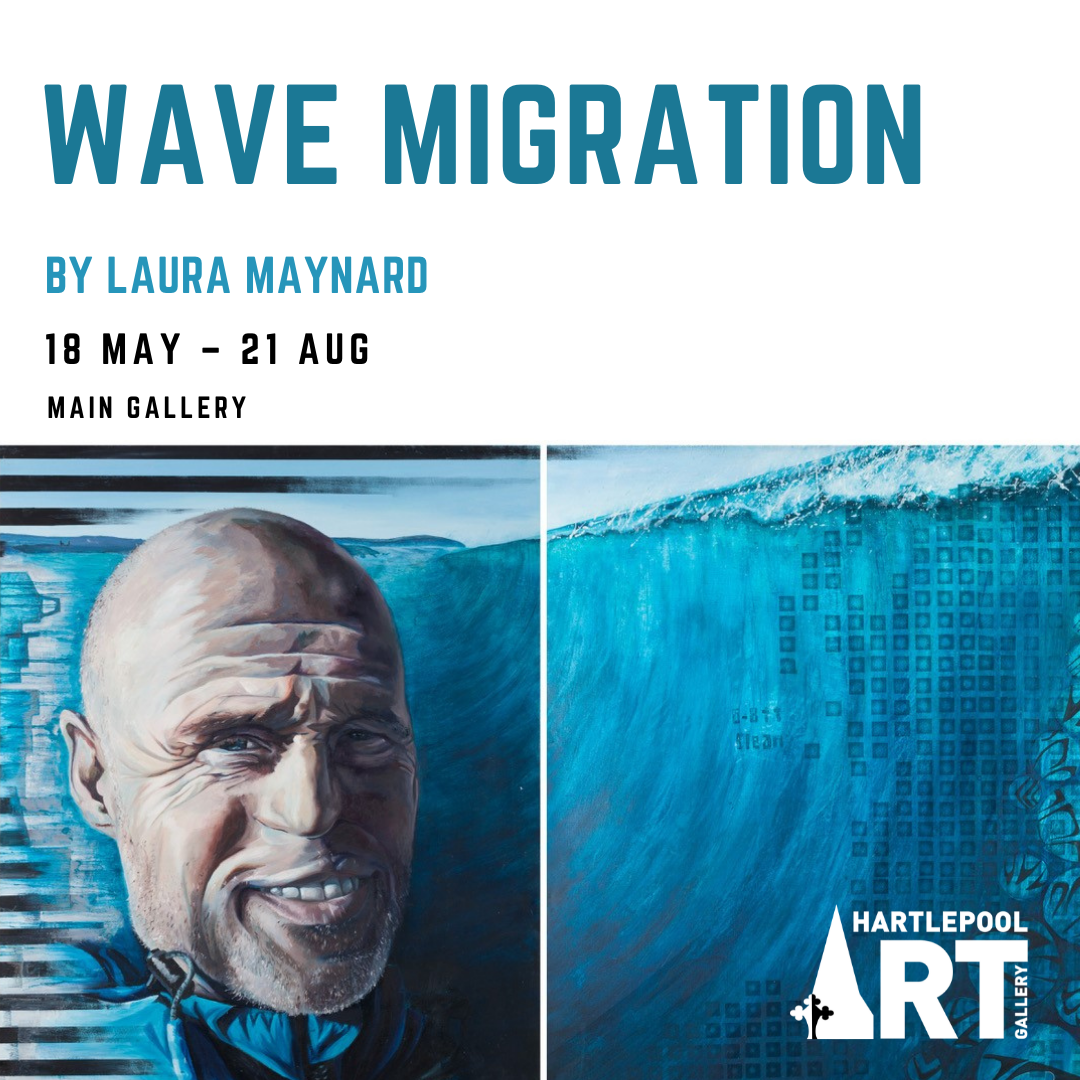 Date
18th May – 21st Aug
Gallery
Main Gallery
Artist
Laura Maynard
Wave Migration is an intimate portrait of 14 people who are part of a growing community of nearly 40 surfers who live on the Isle of Lewis- the biggest Island in the Outer Hebrides off the North West coast of Scotland. Some were born here, but the majority were drawn to the islands by the waves and the way of life. 
Painter, screen printer, teacher and surfer Laura Maynard tells their stories through large mixed media diptychs. Her portraits are rugged studies of each surfer and their favourite surf break. She layers her work with subtle symbols that hint at key moments, places or events in these men and women's lives: the stories that have led them to stay or settle on Lewis and make the wild Atlantic coastline, cold water surf and close-knit surf community their home.
Each painting is a life story. But as a body of work Wave Migration shines a light on a positive new island subculture. A group of independently minded, family-focused individuals who make surfing and being at the coast a priority – pursuing a work-life balance that is so difficult to achieve in today's world.
Alongside Laura's work, filmmaker, photographer and surfer Jim Hope's short film shows the islands' wild coastal landscape, waves and cold water surf paradise. 
This exhibition is dedicated to the memory of Mark 'Lumpy' Lumsden who sadly passed away in November 2019 doing what he loved most- surfing at Barvas. Mark was one of the originals to move to Lewis for the surf and lifestyle and those that knew him will know the beach will never quite be the same without him. 
Instagram: @lauramaynardart #wavemigration
Website: www.lauramaynardart.com