How you can help us do and achieve more - and benefit your company in the process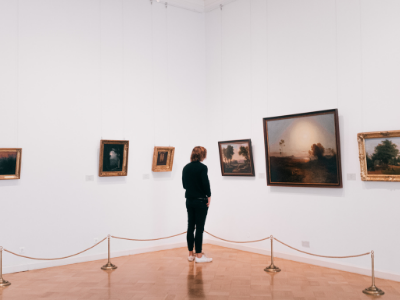 We believe the corporate community shares our beliefs about what's important – a culturally vibrant town, enriched local communities, and learning for all ages. The Gallery is well placed to deliver all of this and more, and you can be part of it. Whether your company seeks community presence, brand visibility or unique opportunities for corporate entertainment, we can create a sponsorship opportunity that meets your objectives.
For each corporate sponsor, we create a bespoke sponsorship package that responds to their marketing, PR and CSR priorities. Some of the benefits your packages could feature are inclusion in our advertising and PR campaigns, involvement in our learning and community programmes, exclusive event and behind the scenes invitations, the chance to entertain your guests in our beautiful Gallery and event spaces.
Together we can develop a partnership that brings benefits to both your company and to the Gallery.