Event
FRIEND (The One With Gunther 
Dates
Tuesday 12th March 2024 – 7:30pm
Please note doors will open half an hour before start times listed above.
Ticket Price 
Standard – £22
Venue
Hartlepool Town Hall Theatre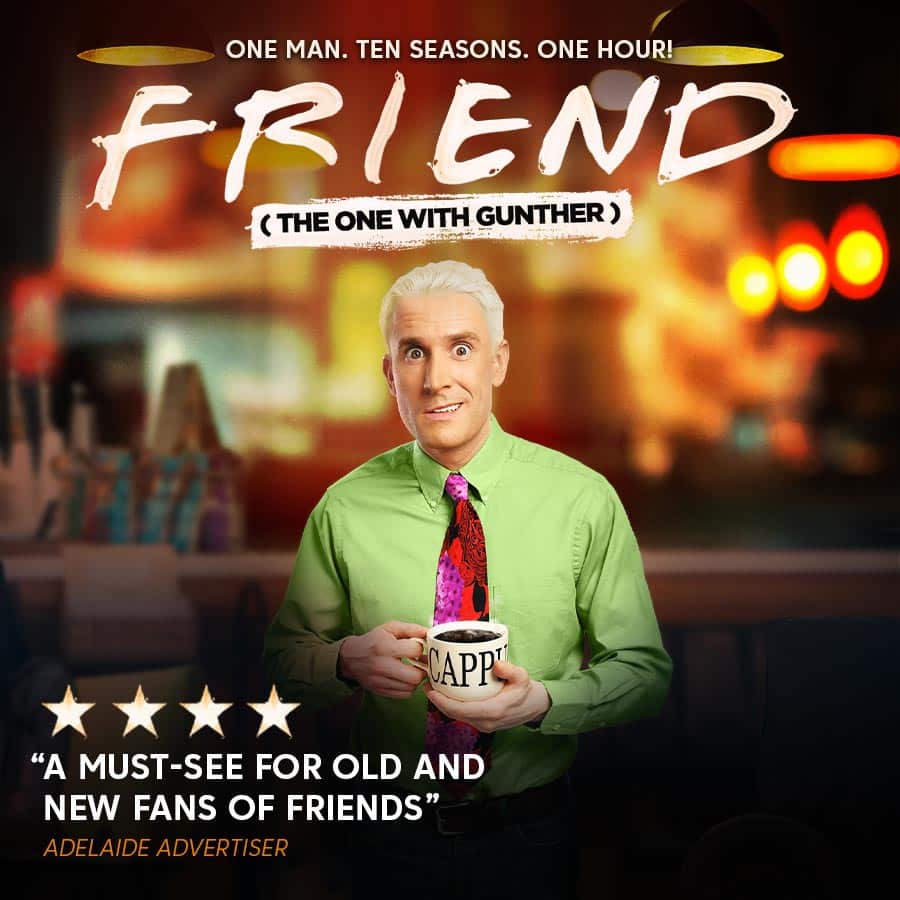 FRIEND (The One With Gunther)
This show from acclaimed comic actor Brendan Murphy reimagines the TV classic through the eyes of barista Gunther. Settle down in Gunther's café to hear the true insider story of what happened to Ross, Rachel, Phoebe, Chandler, Monica and Joey from the F.R.I.E.N.D.S character who kept them caffeinated through all the highs, lows, love affairs and failed auditions along the way! 
One man, one hour, ten seasons. The entire 236 episodes of the hit 90s TV show, F.R.I.E.N.D.S, as told through the eyes of the one person who knows it inside out… Gunther.
In a desperate plea to gain his audience's affection, character comedian Brendan Murphy has come up with a show that will appeal to literally everyone and finally get him one of those shiny awards or at very least some kind of certificate.
He gives you the entirety of the cult sitcom in an hour of life changing entertainment from your new best FRIEND.