Event
Hot Potato Comedy Club – November Wintertide Special
Date
Saturday 27th November – 8pm
Ticket Price
£8 (early bird) the £11 a week before show
Line – up 
This month we are joined by the fabulous Ian Smith, Nick Doody, Anja Atkinson and Tom Ward!
COVID requirements
 ***Please ensure you have read the COVID requirements below before purchasing a ticket***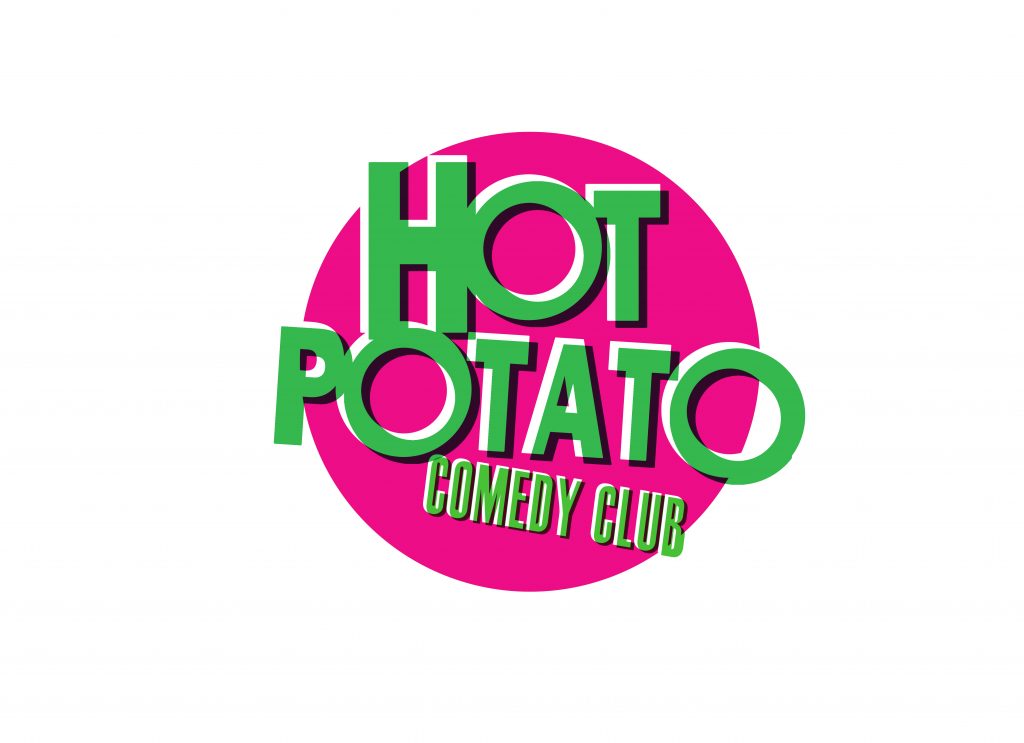 ***IMPORTANT Please read the COVID status information below before purchasing tickets***
One of the best nights out in Hartlepool!
This month we are joined by the fabulous Ian Smith, Nick Doody, Anja Atkinson and Tom Ward! Our line-ups will have you howling with gags from our Hot Potato faves plus a string of the best up and coming comedy acts from up and down the land!
Not for the easily offended. Line-ups subject to change.Due to Hartlepool Town Hall Theatre being used by the NHS to deliver the Covid-19 Vaccine, this event will be held at Hartlepool Borough Hall.
***COVID status for gaining entry to events at the Borough Hall***
**Please note that no refunds will be issued to those attending the event without the following proof of COVID status. A refund would only be issued if a person can prove they have tested positive for COVID after purchasing their ticket and as a result are still in the isolation period at the date of the event.**
Entry requirements
Proof of vaccine or exemption
COVID immunity or proof of negative lateral flow test
Entry requirements can be demonstrated via the NHS COVID Pass or NHS COVID Pass Letter, Self-declaration or exemptions, evidence is not required for exemptions.
NHS COVID Pass
The NHS COVID Pass allows people to demonstrate that they are at a lower risk of carrying COVID-19 and transmitting it to others, through vaccination, testing or natural immunity.
The COVID pass will show evidence of COVID immunity or exemptions:
two weeks after completing a full course of vaccination, whether that requires two doses or one dose – after two doses of the Moderna, AstraZeneca or Pfizer vaccines, or after one dose of the Janssen vaccine
with evidence of a negative PCR or rapid lateral flow test taken within 48 hours of entry to a venue, with both at-home and on-site (where available) being accepted – a lateral flow test taken at home will need to be reported into the public reporting system
with proof of natural immunity shown by a positive PCR test result for COVID-19, lasting for 180 days from the date of the positive test and following completion of the self-isolation period
Exemptions
There will also be a small number of exemptions for individuals who have a medical reason which means they cannot vaccinate or test. These individuals will need to self-declare their medical exemption directly with you.
There is also an exemption for people who have received a trial vaccine as part of a formally-approved COVID-19 vaccine trial in the UK will be able to prove their status through the NHS COVID Pass or with a letter confirming their participation in the trial. All trial participants have received confirmatory letters:
Individuals under 18 should not be required to demonstrate COVID status in settings where the NHS COVID Pass is used.
Individuals who have a medical reason which means they cannot be vaccinated or tested may be asked to self-declare this medical exemption
List of exemptions
Under 18
Medically exempt
Receiving end of life care where vaccination is not in the individual's interests
with learning disabilities or autistic individuals, or with a combination of impairments which result in the same distress, who find vaccination and testing distressing because of their condition and cannot be achieved through reasonable adjustments such as provision of an accessible environment
With medical contraindications to the vaccines such as severe allergy to all COVID-19 vaccines or their constituents
Who have had adverse reactions to the first dose (for example, myocarditis)
Exempt whilst under a COVID trial
PROOF OF A NEGATIVE NHS RAPID LATERAL FLOW TEST
NHS Rapid Lateral Flow tests are free. You can order NHS Rapid Lateral Flow Tests via the NHS or pick them up from any pharmacy or test site.
Please do not bring the home test strip with you.
Follow these instructions for what you need to do:
You must report your COVID-19 NHS Rapid Lateral Flow Test result online, by visiting COVID-19 NHS Rapid Lateral Flow Test result.
OR use this link in your browser – https://www.gov.uk/report-covid19-result.
If you do not have access to the internet, you can also report your test result by calling the phone number in your test kit's instructions, NHS 119 (England, Wales and Northern Ireland) or Scotland 0300 303 2713.
You will need to demonstrate your negative NHS Lateral Flow Test result by showing us one of the following:
Text OR email confirmation of your result
OR by using the NHS COVID Pass, available through the NHS App
OR as a letter that can be requested by ringing NHS 119 (England, Wales and Northern Ireland) or Scotland 0300 303 2713
WHERE TO OBTAIN LATERAL FLOW TESTS:
To confirm that DHSC have agreed to continue community lateral flow testing until 31/12/21. Assisted testing remains available for all those with no symptoms of Covid 19 and the unit (which is above the WH Smith/Post Office in Middleton Grange is open Mon-Fri 0900-1700.
We also provide 'community collect' where members of the public can collect kits, self-test at home and log the results on a portal.
In addition kits are available to be delivered directly to peoples home addresses and are available from identified pharmacies within the town, the link for these channels is below.
https://www.nhs.uk/conditions/coronavirus-covid-19/testing/regular-rapid-coronavirus-tests-if-you-do-not-have-symptoms/

PROOF OF FULL VACCINATION – BOTH DOSES RECEIVED
We cannot accept vaccine cards issued at vaccination centres as proof of vaccination.
Please use the NHS COVID Pass to show your vaccination status using the NHS App or the NHS website to download it as a PDF or get it sent to you in an email.
You can also get a paper version (vaccination status only – not test results – 2 weeks after having a full course of the vaccine) sent to you in the post. You do not need to be registered with a GP surgery or have an NHS login for this. You can get a letter (within 5 working days) by requesting a COVID Pass letter online or calling NHS 119.
Here's how to get a record of your vaccination status in Scotland, Wales or Northern Ireland.
PROOF OF NATURAL IMMUNITY
Please use the NHS COVID Pass to show your positive PCR test within the past 6 months using the NHS App or the NHS website, after you've finished self-isolating and up to 180 days after taking the test.
Attendees should not come to the event if they need to self-isolate because they are displaying any COVID-19 symptoms (a high temperature, new and persistent cough, or a loss of/change in sense of taste or smell), even if these symptoms are mild.
Attendees should be informed that if they, or anyone they live with, have one or more of these symptoms they should follow the guidance on testing and self-isolation.