Event
Northern Ballet present Pinocchio – a ballet for children
Date and Time
Friday 1st April 2022; 2pm (doors 1.30pm) and 4pm (doors 3.30pm)
Duration – approx. 40mins
Ticket Price
Adult – £7
Child – £5.50
Venue
Hartlepool Town Hall Theatre
Ages
Suitable for ages 3+
COVID requirements
Please ensure you have read the COVID requirements below before buying tickets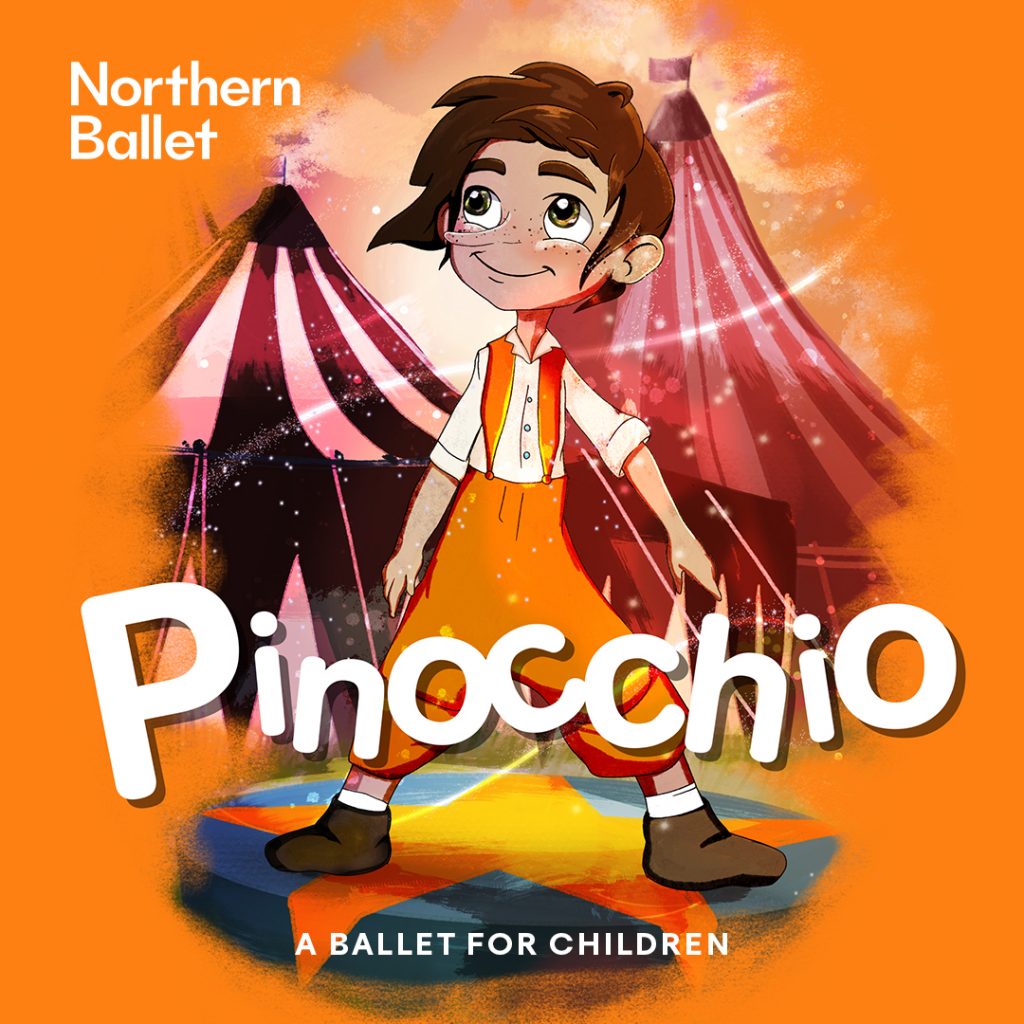 Northern Ballet present Pinocchio!
In a faraway land, a hard-working and lonely carpenter wishes for their puppet Pinocchio to come to life. By the magic of a wishing well their dream comes true! Pinocchio is playful and mischievous and must prove himself worthy of becoming a real boy. Join Pinocchio on his adventure as he discovers that where there is love and honesty, there is always magic.
An original retelling of the classic children's story, Pinocchio is the perfect opportunity for your little ones to enjoy live ballet, music and theatre.
With sell-out performances and a string of hugely successful CBeebies TV adaptations, Northern Ballet's productions for children are not to be missed.
An original ballet based on The Adventures of Pinocchio by Carlo Collodi.
This child friendly performance lasts approximately 40 minutes.
Choreography & Direction – Gavin McCaig
Music – Ian Stephens, played live by members of Northern Ballet Sinfonia
Set Design – Frankie Bradshaw
Lighting Design – Abbi Fearnley
Costume Design – Carley Marsh, assisted by Kim Brassley & Julie Anderson
Hair, Make Up & Wigs – Harriet Rogers
Hartlepool Mayor, Councillor Brenda Loynes's selected charities are Alice House Hospice, which exists to ensure people affected by a life limiting illness or the death of a loved one have the care, comfort and support they need. The other charity chosen is Miles for Men & Walk for Women, which is dedicated to raising funds for those affected by cancer both within the local community and nationally.
If you would like to donate to these charities, you will be asked before you purchase your tickets
Alice House Hospice https://www.alicehousehospice.co.uk/
Miles for Men + Walks for Women https://www.milesformen.co.uk/