Event
Salute Our Heroes Concert
Date
Saturday 2nd October2021 6.30pm
Ticket Price
 £12.50
Venue
Hartlepool Borough Hall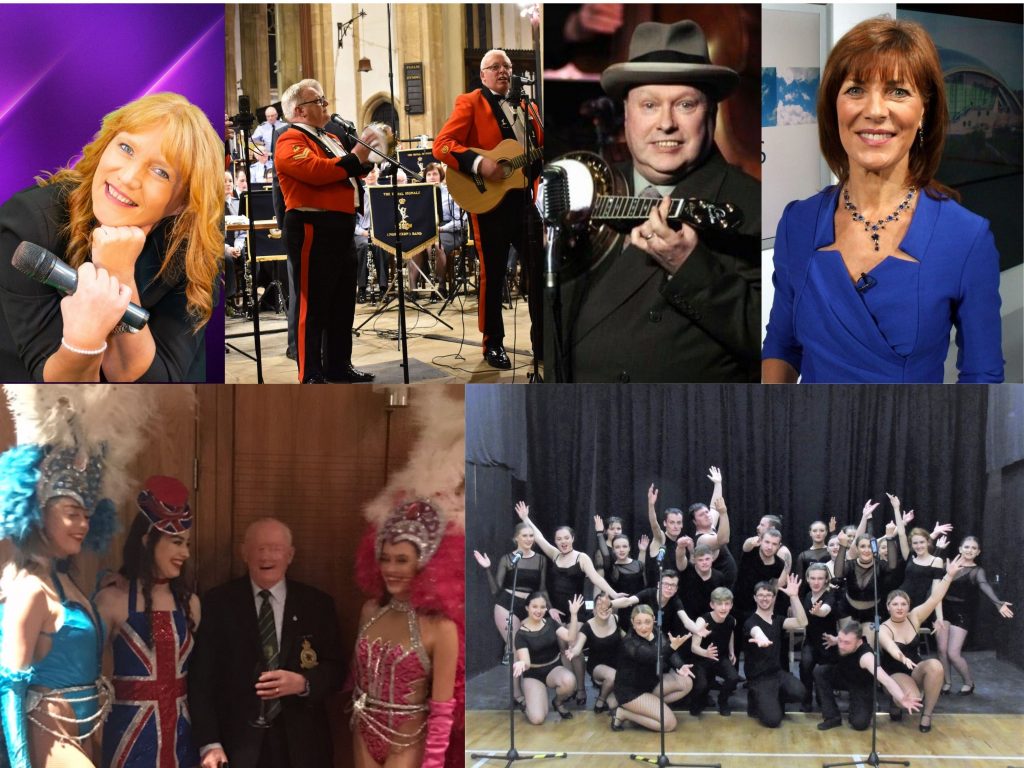 This flagship concert was originally planned for 31 October 2020 but was cancelled due to Covid-19 and was to mark the ending of the Battle of Britain and VE/VJ Days. With the lifting of restrictions, the intention is to bring the community together to commemorate the Fallen, including those Servicemen and women killed in action during the Second World War.
The wonderful cast includes Pam Royle (former Tyne-Tees TV presenter), The Royal Signals (Northern) Band, acclaimed local singer Sandy Smith, Colin Bourdiec (a brilliant George Formby impersonator) and Inspire Productions international dancers.
There will be an Act of Remembrance, and the concert will culminate in a rousing Last Night of the Proms performance, so bring your singing voices along – we will provide the flags!