Event
The Band and Bugles of the Rifles – Hartlepool 
Date, time and location
Friday 1 July, 6pm – 7pm
Church Square, Hartlepool
Admission
FREE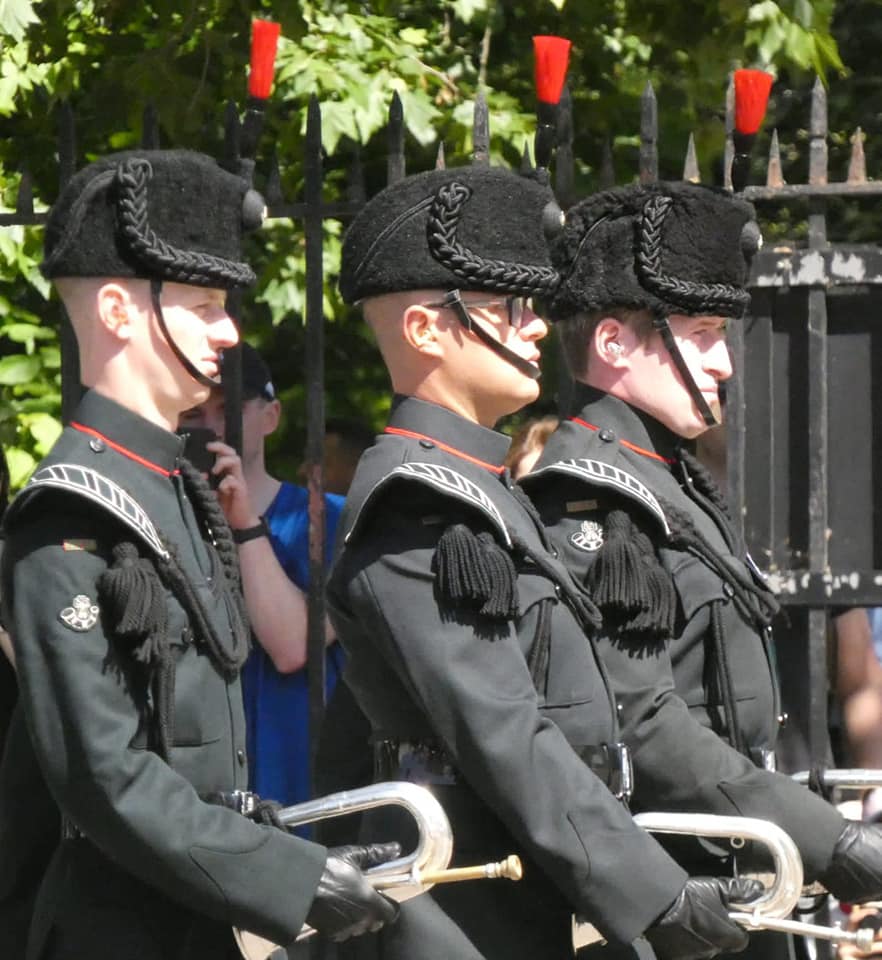 The Band and Bugles of the Rifles - Hartlepool
A unique military band will be performing a free concert in Hartlepool this weekend as the Borough continues to celebrate The Queen's Platinum Jubilee.
On Friday evening, a Freedom concert will be held in Church Square featuring the Band and Bugles of the Rifles.
Seating will be provided for the free concert which will start at around 6pm and visitors are invited to bring a picnic.
The Band and Bugles of the Rifles is a military band serving as the regimental band for The Rifles, the sole rifle regiment and the largest in the British Army. Uniquely, it employs bugles at its front, a tradition that goes back to the conflicts of the 18th century.
Councillor Shane Moore, Leader of Hartlepool Borough Council, said: "This free event has been organised in partnership by the Council and the Band and Bugles of The Rifles and promises to be a fantastic and memorable night as we continue to celebrate our wonderful Queen.
"I know people attending the concert are in for a real treat as the unique sound of the band is a wonderful thing."
FURTHER INFORMATION
Join us from 5:30pm at Church Square, with the concert expected to start at around 6pm.
Guests under the age of 18 must be accompanied by an adult over the age of 18.
This is an outdoor event so please come prepared. Coats and warm clothing are recommended.
Seating will be provided. You are also very welcome to bring low-backed chairs, cushions and rugs to sit on.
Picnics are welcome, however we have a strict no glass policy and would ask that you take your rubbish away with you at the end of the night.
The event will continue in all but the most extreme weather conditions (such as heavy rain, strong winds or thunderstorms). Please check Hartlepool Borough Council's social media platforms for any updates.
If the weather conditions deteriorate during the event to a point of causing a risk to audience and/or staff, we may decide to cancel the remainder of the screening.
If we have to cancel the event in advance the Council will use its corporate social media platforms to announce this.