Event
The Monocle by Rendez-Vous dance
Date & Time
Saturday 12th February 2022 
Doors open at 7pm (with surprise pre-show activity!)
Show starts at 7.30pm and lasts approx 1hr 10mins. 
Following the performance there will be a post show talk by Mathieu Geffre from 9pm – 9.20pm, followed by a live performance in the bar area by our wonderful singer Becky from 9.20pm until 9.35pm.
Ticket Price
Pay What You Decide 
Age
13+ (scenes of a sensual nature/adult themes)
Venue
Hartlepool Borough Hall
COVID requirements
Please ensure you have read the COVID requirements below before buying tickets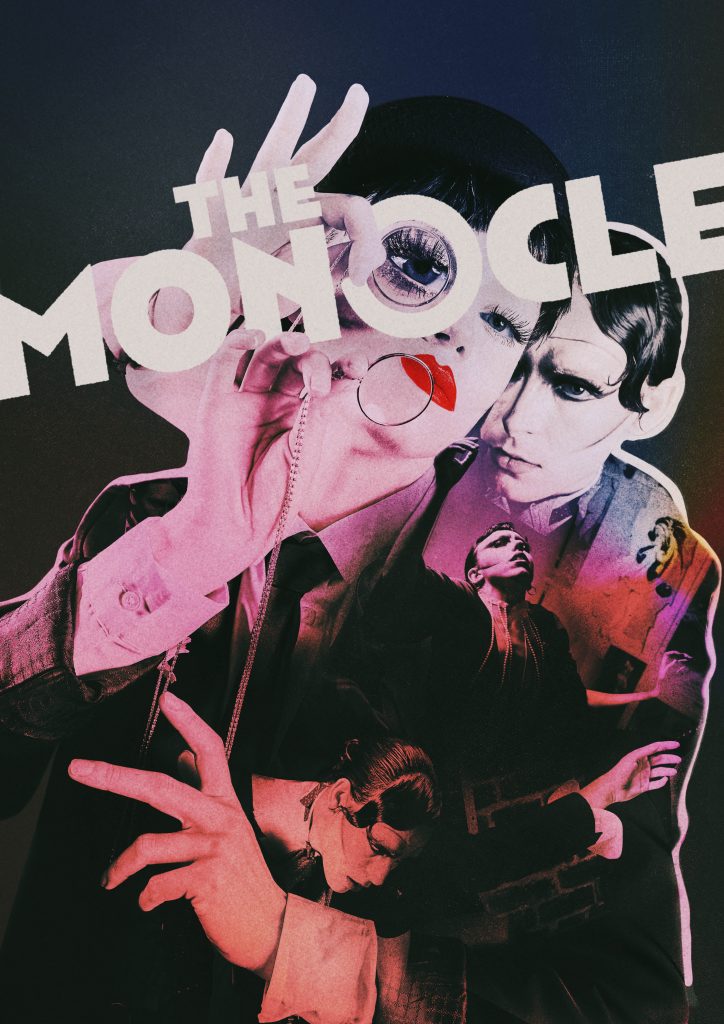 The Monocle by Rendez-Vous dance
Rendez-Vous dance is delighted to be bringing its new dance production The Monocle to venues across the north east of England in spring 2022.
The Monocle, a newly created piece by Rendez-Vous dance is inspired by the secretly notorious 1930s Parisian lesbian club Le Monocle. The Monocle will be performed by six outstanding dancers. Conceived as a fun night out, The Monocle will re-shape traditional theatre settings into a club where audiences can participate in a highly virtuosic evening mixing dance and live music.
Be our guest at The Monocle! In here the air is thick, warm and wavy with secrets and sensuality. Women laugh loudly, drink the night away and dance in each other's arms.
A Made In The North East (MITNE) commission, Mathieu Geffré was awarded this prestigious commission by a consortium of nine north east venues who are working together on a three-year strategic dance audience development project led by Dance City and made possible with funding from Esmée Fairbairn Foundation. The project aims for the partners to develop a better understanding and commitment to programming dance performances in the region. The original commission was added to by a National Lottery grant through Arts Council England.
Rendez-Vous dance is led by award-winning choreographer Mathieu Geffré, who established the company following a fifteen-year career as a performer. Mathieu collaborated with some of the most celebrated artists in the world including Itzik Galili, Christopher Bruce, Didy Veldman, Angelin Preljocaj and Johann Inger. Rendez-Vous dance creates projects to tell past and present stories of LGBTQIA+ communities.
Post show talk and post show mini concert
Following the show there will be a post show talk with award-winning choreographer Mathieu Geffre from Rendez-Vous Dance from 9pm to 9.20pm as well as a stunning live performance in the bar area from 9.20pm to 9.35pm by the wonderful Becky.
Hartlepool Mayor, Councillor Brenda Loynes's selected charities are Alice House Hospice, which exists to ensure people affected by a life limiting illness or the death of a loved one have the care, comfort and support they need. The other charity chosen is Miles for Men & Walk for Women, which is dedicated to raising funds for those affected by cancer both within the local community and nationally.
If you would like to donate to these charities, you will be asked before you purchase your tickets
Alice House Hospice https://www.alicehousehospice.co.uk/
Miles for Men + Walks for Women https://www.milesformen.co.uk/