Event
Togetherfest 2021
Date
From: Sat 31st July 
To: Fri 6 August  2021 
Venue
Hartlepool Art Gallery
Museum of Hartlepool
Head of Steam
Captain Cook Birth Place Museum
Dorman Museum
Preston Park Museum
Kirkleatham Museum
Online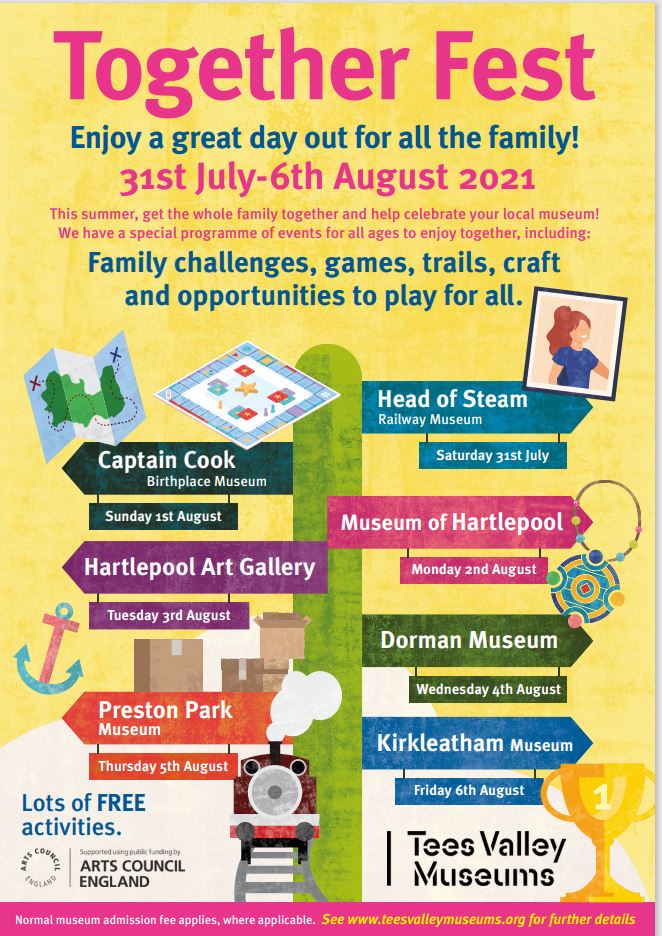 This summer Tees Valley Museums is holding a special festival for families and you're all invited.
Get the whole family together this summer and help us celebrate your local museums!
We are hosting a programme of special events across our venues. 
Here is the link to the information page on the Tees Valley Museum website that has more detailed info of activities for each day https://teesvalleymuseums.org/whats-on/together-fest-2021/
Monday 2nd August at Museum of Hartlepool
Tuesday 3rd August at Hartlepool Art Gallery
Ever wondered how stories are created? Join storyteller and writer, Elizabeth Baker, and discover how to create your own story. We've gathered together a whole load of objects and pictures from the museum and art gallery to help you – perhaps an old clock will take you on a journey through time, or a picture of Queen Victoria will bring you to her royal palace? The only thing in your way is the limit of your own imagination!
This fun story making workshop is suitable for everyone aged 5 to 105 – and there will be story picture activities so little ones can join in too.
Use our magic selfie mirror to capture your day with a print out to take home.
We will be joined by Rare Rockets who will introduce you to the British Sign Language. What will you learn how to sign?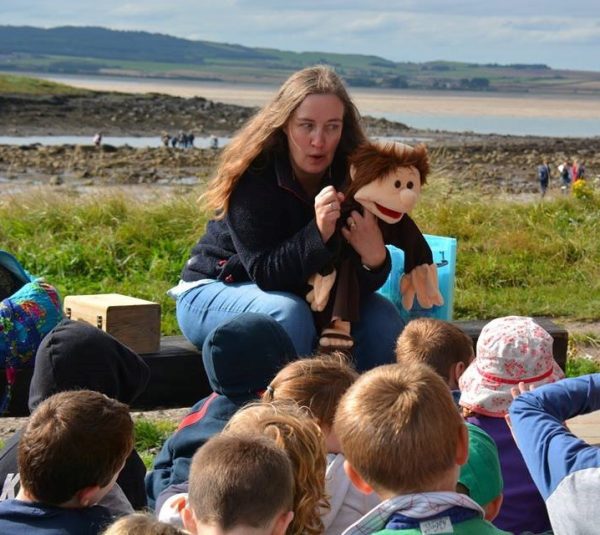 Important information about our events.
We need to inform the public that the museum has a limited capacity and an event for young carers is taking place inside and outside the museum from 11am-3pm that day. Visitors might want to visit on another day when the museum is likely to be less busy, though the museum will remain open to all as normal. As always we advise visitors wear masks if they plan on visiting and make use of sanitizing gel provided. If visitors want to join in with any of the activities they see, they can book onto a free session the next day at the gallery by calling 01429 869706.