Event
Ultimate Dinosaurs – With Dr Ben Garrod and Dinomania
Dates
Thursday 19th October
17:00PM
Ticket Price 
Standard £17
Child £15
Concession £15 (Please visit or call our box office at The Hartlepool Art Gallery to book concession tickets)
01429 869706 Church St, Hartlepool TS24 7EQ
Venue
Hartlepool Town Hall Theatre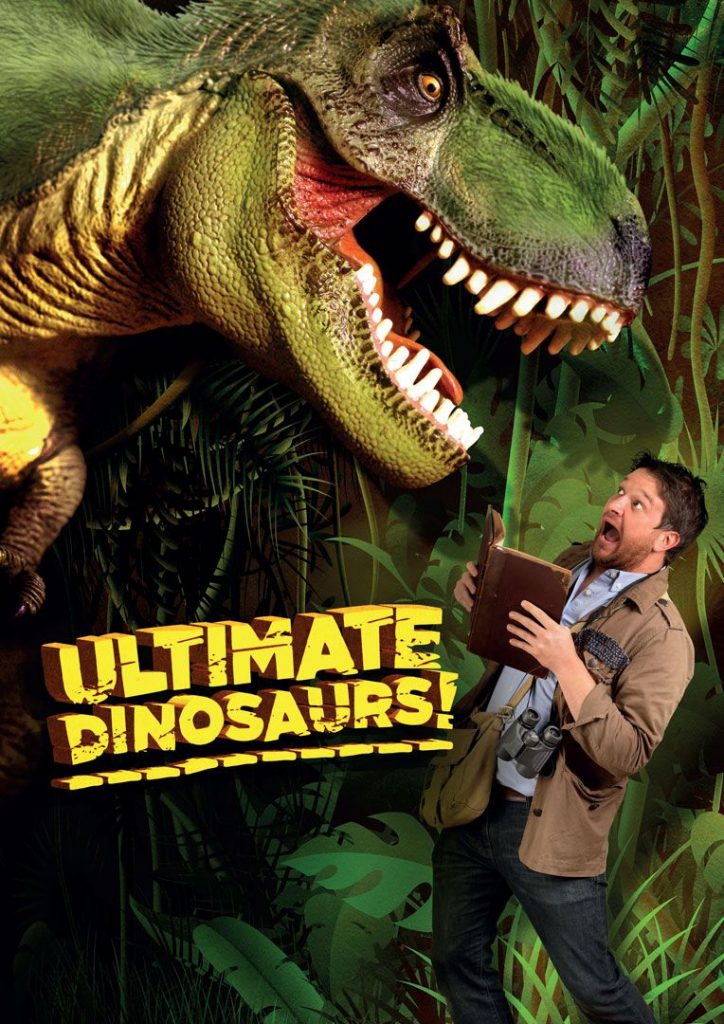 Jo Sarsby Management presents
Professor Ben Garrod: Ultimate Dinosaurs 2023 at the Town Hall Theatre, Hartleppol: Thursday 19 October: 1pm and 5pm.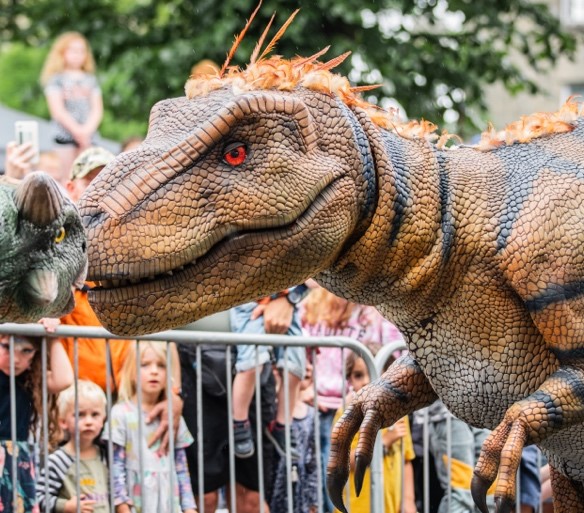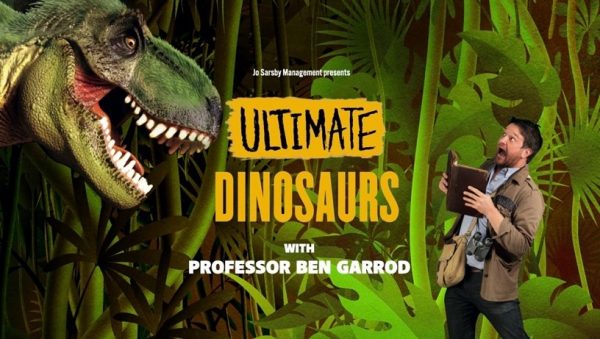 "He's the man! The genius is his knowledge; the genius is the man himself!"
Chris Evans (Virgin Radio Breakfast Show)
"This is the best show at the festival. It deserves 500 million stars but if you can't have that many, then 5 stars will have to do."
Deadline News (Edinburgh Festival)
"I would highly recommend this show to anyone with a small person that loves dinosaurs!"
Families online
How much do you know about dinosaurs? What was the biggest dinosaur ever? What sound did Tyrannosaurus Rex make?
If you love Dinosaurs – those huge, awesome animals that once roamed the earth – then come to the most up-to-date dinosaur show in 66 million years: Ultimate Dinosaurs with Professor Ben Garrod and Dinomania.
During this interactive, educational and highly entertaining show you'll learn loads of fascinating facts about the best prehistoric predators and most humoungous herbivores. You may even get to touch the skin of a baby Triceratops and come face-to-face with a thundering T-Rex with these life-size, museum-quality, animatronic dinosaurs.
Fun dinosaur fact: "The biggest dinosaur ever discovered was excavated in 2017 in Argentina. It was three or four times the size of the Diplodocus (Dippy) in the Natural History Museum." Prof Ben Garrod