Date
29 January to 30 April 2022 (EXTENDED)
Gallery
South Transept Gallery
Artist
Simon Bartram
Entry Cost
Free
Opening Times
Tues – Sat (10am – 5pm)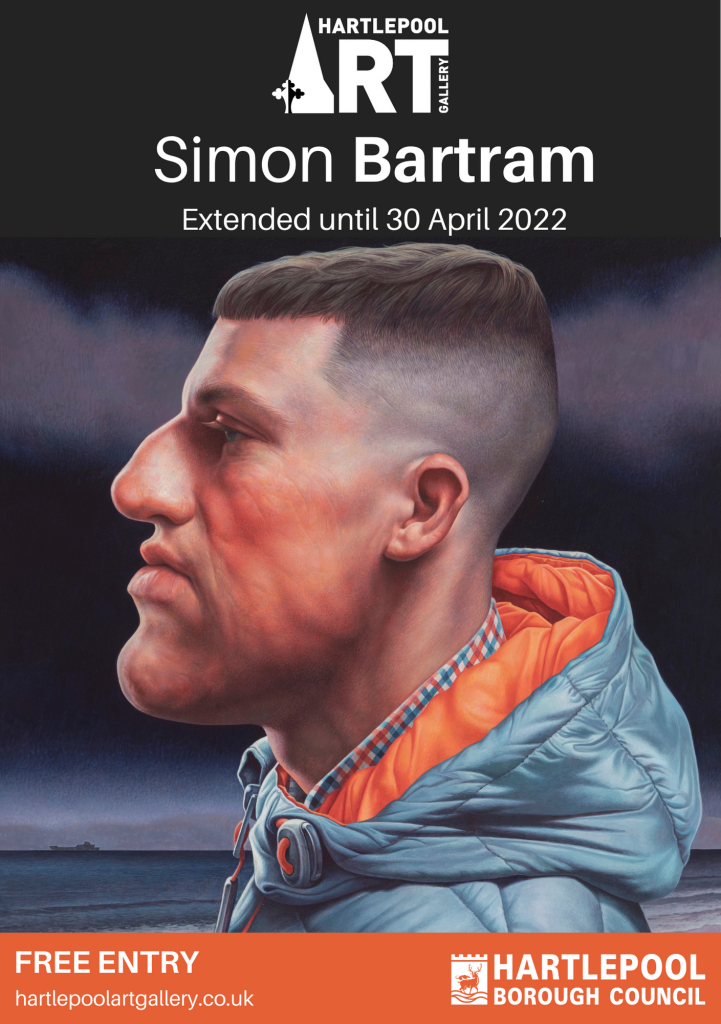 Under the Vapour Trails by Simon Bartram
North East artist and award-winning children's author Simon Bartram brings his provocative exhibition Under the Vapour Trails to Hartlepool Art Gallery this New Year.
Under the Vapour Trails features paintings and drawings of post industrial men who, somewhat stereotypically, find their identities in the clothes they wear, the haircuts they sport and the football team they follow.
They live in real and imaginary towns and cities that are intersected by rivers that flow east into the North Sea. Above them, the skies are intersected by the vapour trails of aeroplanes leaving for places far away.
The painted men, however, always stay and, going forward, it is Simon's ambition to look beyond their haircuts and hoodies and explore who they really are and how they fit into their changing environment.
This exhibition runs from Saturday 29th January to Saturday 30th April 2022.
The gallery is open 10am – 5pm Tuesdays to Saturdays and entry is free.