Exhibition
When The Boat Comes In
Date and times
From: Saturday 23rd July
To: Saturday 5th November
The Gallery is open Tues – Sat 10am – 5pm
Entry
FREE
Artist
Various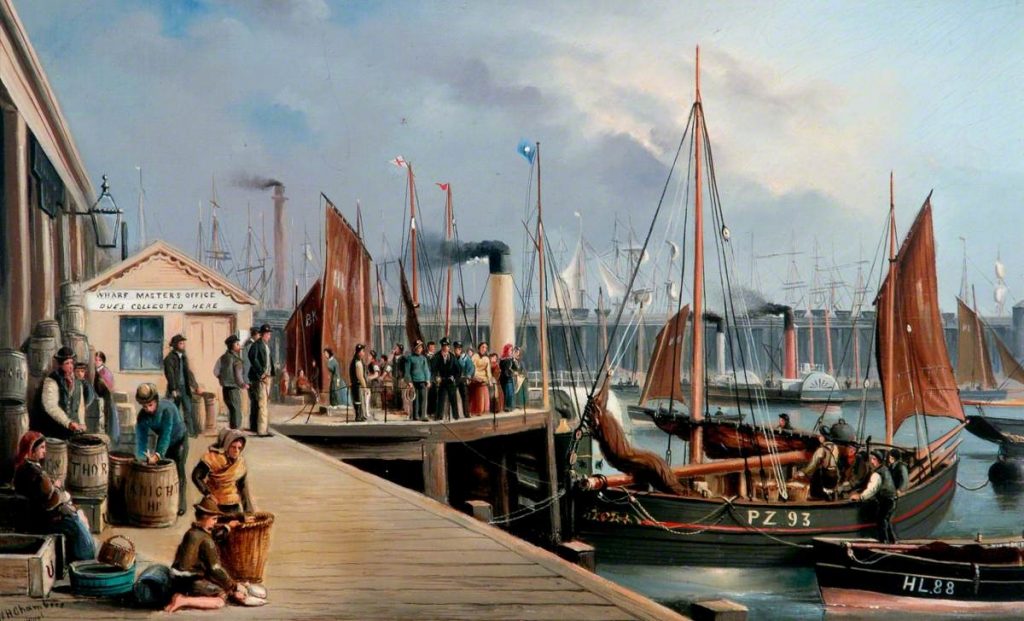 When The Boat Comes In Exhibition
The coastline of the British Isles has inspired artists for centuries.  From pictures on medieval stained glass to symbolic depictions in the Bayeux Tapestry, artists have been continuously drawn to the sea, attempting to capture both its drama and the vessels that navigate it.
In the seventeenth century, Dutch artists were masters of marine painting.  Their works were prized by British collectors and their methods imitated by generations of English artists.  But before long, a new style began to emerge – one that was undoubtedly British. Just as the Dutch marine artists had recorded triumphs of trading and exploration from the continent, so did these native painters begin to document British shipping and provide an invaluable record of life in these isles.
The works in this exhibition are selected from the collection of Hartlepool Museums Service and explore the long held fascination artists have had with the sea.  Vivid paintings of perilous storms bring to life the untameable power of the waves, while pastoral scenes of fisherfolk demonstrate the dependency of coastal communities on the sea for their livelihoods.  Each picture tells a story of the relationship between this seafaring nation and the waters that surround her.